Photowalking Worldwide
---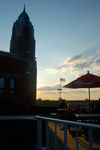 On Saturday, the 18th of July 2009, I took part in the second annual Scott Kelby's Worldwide Photo Walk. It is an event where people all over the world come together at various locations worldwide to engage in a photo walk (shoot photography). It was only the night before that I found out about it after friend and fellow Mac user and podcaster, Steve Stanger tweeted about it. I was unaware of this organized effort across the world of groups coming together for a photo walk. I've gone on photo walks before... hell, most of the time I am shooting photography, I am on a photo walk of some manner. Though usually, I am completely on my own.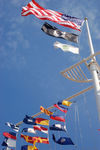 There have been a few times with a friend or two or a family member, but essentially, it is something I do on my own. This was also pretty much the case for the Worldwide Photo Walk 2009 as well. Oh sure, I was part of a wonderful group led by Matt Coleman in Jones Beach, NY, but I just tend to go off and shoot on my own. I don't think I was the only one in that respect either. It's part of the beauty of this photo walk. It wasn't heavily structured. Everyone is free to go off and get lost in the environment where you are shooting.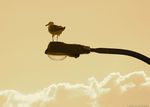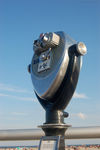 The photo walk gave me an excuse to get to Jones Beach with my camera. Although I have been there many times before in years past, I had never done any photography there. Now was the time. The weather was great and by signing up for the Worldwide Photo Walk, I committed myself to being there.
It was also an opportunity to file reports on the scene using AudioBoo which I wrote about earlier (Boo! AudioBoo! Mini Mobile Podcasting!).
Below are several AudioBoos I posted during the Photo Walk event that day and evening:
Link to the AudioBoo page: Worldwide photo walk at Jones Beach
Link to AudioBoo page: Photo Walk on Jones Beach Boardwalk
Link to AudioBoo page: PhotoBoo on Jones Beach
Link to AudioBoo page: PhotoBoo Too - Warm Sunlight at Jones Beach
Link to AudioBoo page: Night PhotoBoo at Jones Beach Worldwide Photo Walk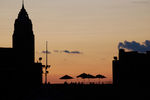 After the conclusion of the walk, the group came together at the Friendly's ice cream parlor on the beach there. It was a good deal of fun. I look forward to taking part in the Worldwide Photo Walk next year.
You can see more photos from the walk in the Photography gallery here on this site. Also if you click the links for each AudioBoo, there's a shot taken with my iPhone that was posted with each Boo.