Smile, You're On Ian Todd's Show!
---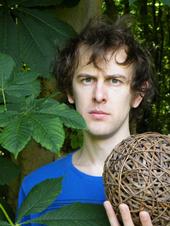 Series 3 of the Ian Todd Untruths podcast is underway as of October 2009. I had the pleasure of being part of it in episode 3, the "Louis Trapani Special"
Ian throws out his standard fare of unusual questions at me and I supply some daft answers in this 9 minute episode. We cover ice cream inventions, Life on Mars, Ashes and Ashes, soda, aliens, and much more.
Ian Todd has interviewed everyone from David Cross, Toby Hadoke, to our own James Naughton (Doctor Who: Podshock and Hitchhiker's Guide to British Sci-Fi)
So if you got 9 minutes of your life to spare which you will never got back, check it out.