Flipping for Flipboard
---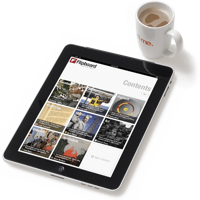 It seems like the all of the internet is currently flipping for the Flipboard as I write this now. So much so that it appears to be overwhelmed by it. In fact, I would like to include a screenshot of it from my own iPad, but right now no content is showing up. Even content that is being pulled in from my own feeds such as Twitter and Facebook. My guess is that the Flipboard server is caching content from those sources as well as their own once you add them. I am sure this current bog down is just temporary.
What is Flipboard? It is a new free app for the Apple iPad which turns the device into a your own customized "social magazine." (iTunes link: Flipboard - Flipboard Inc.) It pulls in content from social networking sites such as the aforementioned Twitter and Facebook (from the people you follow on Twitter and your friends on Facebook) as well as content that it has to offer you (if you choose) along with content you choose to add to it from topics that interest you, people you want to follow, Twitter lists, etc., all in an interactive magazine like interface.
You flip through content as you would flip through a magazine. There are no ads in it now. Being that it is a free app, I suspect this might change in the future (perhaps when iAds come to the iPad in November).
From what I have seen of it so far, I like it. It won't be replacing my Twitter client or using the browser to access Facebook, but it is an interesting additional way to see that content along with others in one place. I only wish you could add RSS feeds of your own choosing to it and/or have it sync up with Google Reader. Perhaps this will come in future updates.
This promotional video below better illustrates what Flipboard is about.