host
---
Dave Cooper, Co-Host, Regular Contributor, Moderator
Dave Cooper, better known online as daveac, dac100, dac or cooperda has been a long time contributor to both Doctor Who: Podshock and the Gallifreyan Embassy website. Eventually Dave became a regular guest host on Doctor Who: Podshock and is often responsible for the editing together the sound clip montages we use on our live over-the-net Doctor Who: Podshock shows reviewing new Doctor Who episodes/specials.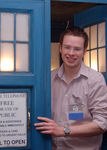 James Naughton has been a sci-fi fan for as long as he can remember. Growing up in the UK, he spent most of his early years cowering behind the sofa to the Daleks.
Always interested in technology, in early 2005 he started his own podcast, about everything and anything. This lead to involvement in various other shows, such as Rough, Ready and Raw and Doctor Who: Podshock. These days though, he prefers to invest his time podcasting solely about science fiction.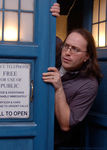 Ken Deep comes to podcasting from the traditional broadcasting medium. Having honed his skills in professional radio and television broadcasting, he applies the same vigor and enthusiasm to our podcasts.
He, along with Louis Trapani were there from the beginning of the Gallifreyan Embassy and helped to bring it to where it is today. His extensive knowledge of science fiction is evident in all our shows.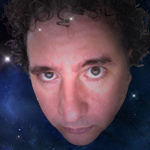 Louis Trapani founded the Gallifreyan Embassy in June of 1985 to serve the growing fandom centered around Doctor Who and other British science fiction during the mid-80s in the US. Originally a local organization with local meetings, today it is international, serving the global community.
In 1989, Louis graduated with a Bachelor of Fine Arts (BFA) degree from the School of Visual Arts in New York where he majored in the media arts department.
He formed Art Trap Productions in 1994.