event
---
Last year we welcomed Blogworld and New Media Expo to New York with its first conference set in the Big Apple. Where does the time go? It's back again and once again it is at the Jacob Javitts Center in Manhattan this time in June (the 5th-7th 2012). 
At last year's event, I met several listeners as well as fellow podcasters and new media producers there. If you are going this year, be sure to say hi if you spot me there. Should you attend? Here's a piece I wrote a few years ago, but it still applies today: 5 Reasons to go to Blogworld & New Media Expo. 
If you hurry, you can still get the early bird discount on admission (ending tonight). Save an additional 10% NOW on your Early Bird Blog World New York 2012 registration with the code "BWAPVIP10"! Register now to save!
From last week: @InfoLinksInc dancers at Blogworld and New Media Expo New York (by Louis Trapani - taken on May 25, 2011 at the Jacob Javits Center in New York City). This was in promotion of their African hot air balloon ride contest.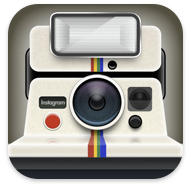 If you follow me on Twitter @LouisTrapani (or Facebook), you will probably already know that I use Instagram a good deal even though I only post a fraction of what I take to Twitter (I try not to flood my Twitter feed with all the photos I post to Instagram. Perhaps that will change at some point, in the meantime, if you are not using Instagram itself (currently only available for the iOS) and following me there (username: LouisTrapani), you can catch most of my postings via my Posterous site). If you are not familiar with Instagram, see my post from October 2010 when Instagram had just launched, I was INSTAntly addicted: Insta-Addiction to Instagram.
Instagram is having a Worldwide InstaMeet on March 24, 2011. What is the Worldwide InstaMeet about? To quote Instagram's blog about it, "The goal of the Worldwide InstaMeet is simply to get together with other Instagrammers in your area."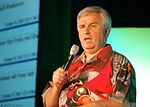 Leo Laporte Keynote at Blogworld & NME 2009
I was very excited to learn that BlogWorld and New Media Expo are doing their first east coast event this May when they announced it a few weeks ago. Previous Blogworld & New Media Expo events took place in Las Vegas, NV. For once I will now be able to attend a expo without having to fly there (I don't mind the actual flying, it is everything else that is part of the commercial airline experience I could do without).
There's now a Guide to all of the Doctor Who: Podshock activities relating to Gallifrey One's Catch 22: Islands of Mystery on the DWP/GE website.
We are looking forward to seeing everyone at convention or if you can make it to the convention, we have a meet up on Second Life the following week.
If you are attending Gallifrey One don't forget some common sense items that you may need which we really didn't cover in our preview shows. Such as bring comfortable shoes, keep yourself hydrated, bring batteries and/or chargers if you need them for your digital devices, memory cards (or film if by chance you are still using film-based cameras), any lotions and medications that you need, comfortable clothes (if you are going in costume, that may not be possible), and of course a sense of humour and an appetite for a fun time.
See you there!
The Podshocker's Guide to Gallifrey One's Catch 22: Islands of Mystery -
It is that time again. When Doctor Who and Torchwood fans from all over the globe converge in Los Angeles for the annual Gallifrey One convention. This year, it is Gallifrey One's Catch 22: Islands of Mystery, taking place on February 18-20, 2011.
"How dare you follow me into the TARDIS! The distractions… I really thought I was going to be alone again."
Doctor Who: Podshock - Episode 224
Running Time: 1:37:13
Interview with Anneke Wills (Polly in the 1st and 2nd Doctor eras), Join Daphne Ashbrook in NY Celebrating 25 years of Gallifreyan Embassy, David Tennant Recalls Tara Wheeler @TARDIS_Tara on Absolute Radio, Doctor Who: The Ring of Steel and Doctor Who: Podshock in New York City, news, feedback, and more.
Hosted by Louis Trapani ( @LouisTrapani ), Ken Deep ( @kendeep ), and James Naughton ( @JamesNaughton ).
Come and join us for a very special event celebrating 25 years of the Gallifreyan Embassy on Tuesday, the 16th of November 2010 with our very special invited guest, the lovely Daphne Ashbrook!
We have been celebrating the quarter of a century mark of the Gallifreyan Embassy all this year. If you missed our last big event in May, here's another opportunity to join in on the fun!
Joining us at the event is the always lovely Daphne Ashbrook (Grace Holloway in the 1996 Doctor Who movie).
Date: Tuesday, 16 November 2010
Time: 7pm Eastern until (to be announced)
Location: Eleanor Rigby's • 113 Mineola Blvd., Mineola, NY
Cover: $20.00 (Podshock Supporting Subscribers receive a 20% discount)
The event is taking place at Eleanor Rigby's in Mineola, NY. As you may have guessed by the name, it is a Beatles themed venue. It is very accessible from the LIRR train station as well as the Long Island Expressway and Northern & Meadowbrook State Parkways and there is plenty of parking in the rear. They offer a varied selection of menu options for food and beverages. Visit their website for more details and menu offerings. (Please note that the cover charge does not include food or drinks).
For 25 years now the Gallifreyan Embassy has been celebrating the adventures of a certain Time Lord through time and space. Now we are coming together to mark the milestone at this event which is open to everyone (you don't need to have been or be a member of the Gallifreyan Embassy).
"I'm way worse than Scottish."
Doctor Who: Podshock - Episode 216 EXTRA Edition
Running Time: 0:49:34
In this Extra Edition of Doctor Who: Podshock we have a free form discussion on Doctor Who news and events including Blu-ray and DVD releases, Doctor Who Proms, Frazer Hines, Sherlock, rumours, the upcoming Christmas special, a Gallifrey 22 update, and yes - even the shower scene from The Lodger, plus more.
Hosted by Louis Trapani, Ken Deep, and James Naughton.
As previously reported, there are several New York events (and one in London) relating to the release of the book, The Mythological Dimensions of Doctor Who
(available now on Amazon US) (see Two of Four NY Events Scheduled for the Book, The Mythological Dimensions of Doctor Who) we are now excited to announce another at 7pm on Thursday, the 20th of May at The Way Station (Note: new location) Fiddlesticks Pub & Grill. We are especially excited about this particular event because Doctor Who: Podshock will be joining editor/contributors Anthony S Burdge, Jessica Burke, Kristine Larsen along with fact checker/contributor Barnaby Edwards (of DWNY, Who York, and who maintains a blog here with the Gallifreyan Embassy), and contributor Melody Green.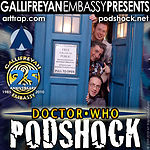 Ken Deep and Louis Trapani of Doctor Who: Podshock will be recording live at the event for an upcoming episode. Join us as we celebrate the launch of this fantastic new book.
You can hear Anthony S Burdge report on the recent East Village Cinema event with Matt Smith, Karen Gillan and Steven Moffat attending recently on Doctor Who: Podshock 192 and Doctor Who: Podshock 193 as well as with Jessica Burke on our recent live shows reviewing new episodes of Doctor Who.
A long time ago (well, not really, it was just last month), in a galaxy far, far away (well… it about a 25 minute drive away) I saw Star Wars in Concert. I was excited about this concert tour since it first came to my attention in July (as I recall, it was right around the same time as San Diego Comic Con). It's been a long time since I have been excited about any concert tour.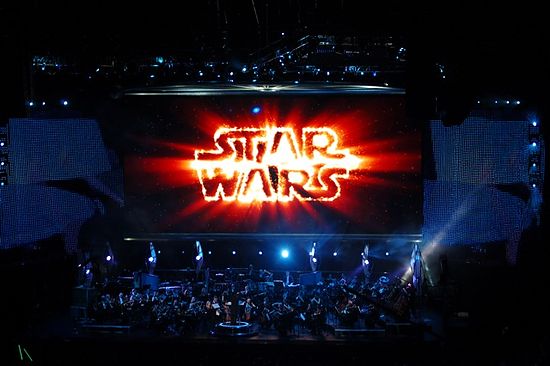 Back in November 2006, to celebrate the 43rd anniversary of Doctor Who, the Gallifreyan Embassy and Doctor Who: Podshock decided to use Second Life (SL), a virtual world social networking service to bring members, audience, and all fans alike together no matter where in the world they may live.