computer
---
Thank you, Steve Jobs. Here's to the crazy ones… Stay Hungry. Stay Foolish. Think Different.

I had come home from a wake of a long time friend of mine. His death was sudden and unexpected. I was in disbelief that we lost him so quickly. It wasn't long after I checked Google+ to see what was going on while I was away and to distract my attention from the loss of a friend. To my surprise, there it was... people posting story after story about Steve Jobs. Just returning from my good friend's wake and knowing Steve Jobs' health had been declining for some years now, I feared the worst.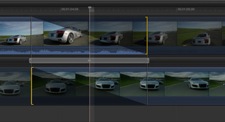 Apple has released Final Cut Pro X to the Mac App Store (store link: Final Cut Pro - Apple) today. The long awaited upgrade for this professional movie editor software has been rewritten from the ground up. The big news when it was announced a few months ago was that it would be coming to the Mac App Store with a new price of only $299 (previously FCP itself was $999). Other companion apps that had been included in Final Cut Pro Studio suite such as Motion - Apple and Compressor - Apple are sold separately also in the Mac Store for $49 each. It doesn't look like Soundtrack Pro has made the cut though, at least not yet.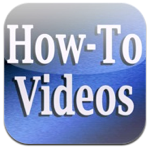 So you just got a new iPhone and you want to learn all the ins and outs of it? Or perhaps, you had an iPhone for some time, but you still feel like a newbie? Even for long time users, sometimes it is easy to forget the basics or not keep up with changes that each new iOS brings when it is upgraded.
Now you can have iPhone lessons right in your pocket... right on your iPhone. Your instructor is Worth Godwin. The app is the Video Tips for iPhone - Help by Worth Godwin - Worth Godwin Productions (App Store link).
Learn more about computers or help friends and loved ones with their computer woes using Worth Godwin - Computer Training: Plain English, Plain Easy lesson CD series and by doing so you will be helping Doctor Who: Podshock at the same time. Plus, as a special tie-in with Gallifrey 21 taking place in February in Los Angeles, mention the special code GOGALLY to receive 21% off!
Computer lessons for both Mac or Windows PC from a real Doctor Who fan and a Doctor Who: Podshock listener and supporter.
Take a few minutes and listen to Worth's special message for Doctor Who: Podshock listeners:
Don't delay, the special 21% off discount offer is for a limited time only. The offer is good whether you are attending Gallifrey 21 or not. Remember it also makes a great gift. See details here.
Long time Doctor Who: Podshock listener, Worth Godwin offers computer training in plain, easy to understand english for both Apple Mac and MS Windows PC users. Upon learning of our call out for advertisers and sponsors in order to keep Doctor Who: Podshock and the other shows we produce continuing, Worth stepped up and offered us an affiliate sponsorship opportunity with his computer training business.
Please give a listen to my friend and fellow podcaster, Allison Sheridan's NosillaCast podcast when she sits down with none other than Eugene "Rod" Roddenberry (or just Rod) in the latest episode of her "technology geek podcast with an EVER so slight Macintosh bias!"