Dave Cooper
---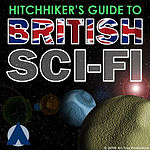 From the creators of Doctor Who: Podshock comes a new podcast covering all British science fiction. It was previewed on the Doctor Who: Podshock feed for a limited time (it now has it's own feeds as well - see below). As the name implies, this show covers all British science fiction media. While this podcast will still cover some Doctor Who material (for in-depth coverage subscribe to Doctor Who: Podshock).
Doctor Who: Podshock is the longest running Doctor Who podcast (est. 2005) presented by the fan run Gallifreyan Embassy (est. 1985) and formerly presented by Outpost Gallifrey (up until Outpost Gallifrey closed in July 2009) is now the official podcast for the annual Gallifrey One conventions. We feature the latest Doctor Who news, reviews, interviews, commentaries and discussions from US and UK with an international perspective.
Hosted by Louis Trapani, Ken Deep, and Ian Bisset in the US and Dave Cooper and Graeme Sheridan in the UK and Germany respectively (and originally with James Naughton in the UK), with segments and contributions by regular corespondents around the world.
Dave Cooper, Co-Host, Regular Contributor, Moderator
Dave Cooper, better known online as daveac, dac100, dac or cooperda has been a long time contributor to both Doctor Who: Podshock and the Gallifreyan Embassy website. Eventually Dave became a regular guest host on Doctor Who: Podshock and is often responsible for the editing together the sound clip montages we use on our live over-the-net Doctor Who: Podshock shows reviewing new Doctor Who episodes/specials.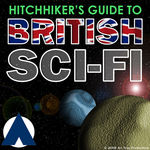 After a long hiatus, Hitchhiker's Guide to British Sci-Fi has returned. Dave Cooper @daveac joins me, Louis Trapani @LouisTrapani as co-host in this episode in which we discuss the new Torchwood series coming to Starz in the US, series 4 of The Sarah Jane Adventures, we invite our younger listeners for their reviews of K9 - The Series, plus we discuss Sherlock, The Deep, Ashes to Ashes, Merlin, and more. It also features part of an interview with Brian Croucher (Travis (2) on Blake's 7) that can be heard in full in Doctor Who: Podshock 219.
For more details, see Episode 8 of Hitchhiker's Guide to British Sci-Fi. If you are subscribing to the podcast, it is already in the feeds, or alternatively, you can download it directly here: Hitchhiker's Guide to British Sci-Fi - Ep. 8 (MP3, 39 MB)
Last week I had the privilege of being on and joining my fellow co-host James Naughton on the Cultdom Collective podcast. The episode is a Gallifrey One preview show. Yes, the Doctor Who convention is a year away now at this point, my friends at Cultdom are getting a head start for those planning on attending next February in Los Angeles, CA.