camera
---
I'm pleased to announce a new summer workshop on mobile photography titled (fitting enough), The Art of Mobile Photography.
It is often said that "the best camera is the one you have with you." In today's world, that most likely means your mobile phone. The art of making images is less to do with the gear and more to do with the photographer. The core basic principles of photography apply whether you're shooting with a DSLR (Digital Single Lens Reflex) camera or your mobile phone's camera (i.e. iPhone, Android, etc.). In this workshop, we will explore those principles and what you can do to make better images without spending a great deal money and have fun in the process.
The King Camera (App Store link) for iOS has been upgraded to 2.0 with the upgraded version now in the Apple App Store. This is the first major upgrade of the app since its original 1.0 release (though I think an update back in June of this year that finally added 1:1 aspect ratio cropping was pretty significant as well). Say Cheezzz, the developer of the app states that it has been basically rebuilt from the ground up. I upgraded and had a little (not much) time to try it out today. The photo featured here in the upper left (pumpkins, gourds) is one of mine which I shot and processed on my iPhone 4 using the King Camera app version 2.0.
The King Camera (App Store link) for iOS had an update appear in the Apple App Store on Wednesday, June 29th which finally includes the 1:1 aspect ratio cropping pre-set. It boggles the mind that it was released in the first place without it considering that there are now over 5 million Instagram users, all of which are iOS users (at this time) and all of which are using 1:1 aspect ratio that the app supports. It's an audience that any photo app shouldn't ignore. Many Instagram users are looking to 3rd party photo editing apps to complement what they can do with the Instagram app.
Now with the much needed 1:1 aspect ratio cropping pre-set included in King Camera, I can now recommend it to Instagram users. No longer does one need to eye-ball it to get the 1:1 aspect ratio square crop in King Camera as I did with this image here (see top left) which I had post processed with King Camera and posted to Instagram.
The popular 3rd party camera app for the iOS, Camera+ by tap tap tap (App Store link) has been updated. Among some of the updated enhancements is a new feature called, 'Clarity.' While it seems like it is being trumped as a one button fix-all for all your bad photos, I would not be so quick to use it blindly. Like with any other post-processing feature for your images, you will want to compare the results you get from using it first. It is possible that while it may add 'clarity' to a photo, it may also affect the contrast and shadow elements as well.
While it may be okay to use the digital zoom in the iPhone 4 in an emergency situation, we all know that optical zoom works best with cameras. In the case with the iPhone or other mobile phones or cameras without any optical zoom, you may do better not touching the digital zoom and just crop the image later and/or enlarge the area of the photo you want to zoom into later on using photo editing software (be it on your desktop or your mobile device).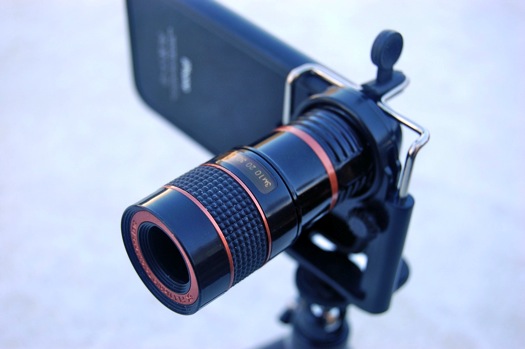 What has become somewhat of a tradition for me here, I am posting about a couple of iPhone (iOS) apps currently on sale in the App Store that might be of interest to iPhone photographers.
I haven't tried them as yet at the time of this writing, so obviously I this is not meant to be a review or recommendation. I hope to try them out soon though.
Both are similar in respects that they apply filters and/or textures to your photos to alter their look and/or mood.
After being pulled from the App Store by Apple for violating its interface standards for apps (by including a hidden function that changed the volume controls into a shutter button for this camera app to use), the Camera+​ - tap tap tap has returned.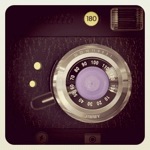 I made a mention of this via post on Instagram, but for those not following me on Instagram, yet are still interested in iPhone photography might be interested to learn that Hipstamatic - Synthetic Corp is on sale now until Saturday to celebrate their first year anniversary. It is currently half off now at 99¢ (normally $1.99).
I mentioned Hipstamatic back on Thanksgiving weekend when it was also on sale (see App Store Deals This Thanksgiving Weekend). It was the first time it dropped its price at that time. I purchased it then and since that time, I haven't used it too much, but I will admit that it is better than I had expected. It's not my go-to app when it comes to iPhone photography (that still remains the built-in app and Instragram), but for shots that I know I can take some time with, I may use Hipstamatic.